Visit our Eagle Rock Model Home
Experience the Elegance and Quality of Colonial Homes
For over four decades, Colonial Homes has been a respected name in the home-building industry in Northeast Indiana. With a legacy dating back to 1976, we take immense pride in our commitment to delivering exceptional residences that combine timeless design, superior craftsmanship, and utmost comfort. We are thrilled to invite you and your family to explore our newest model home in Eagle Rock—an exquisite embodiment of modern living.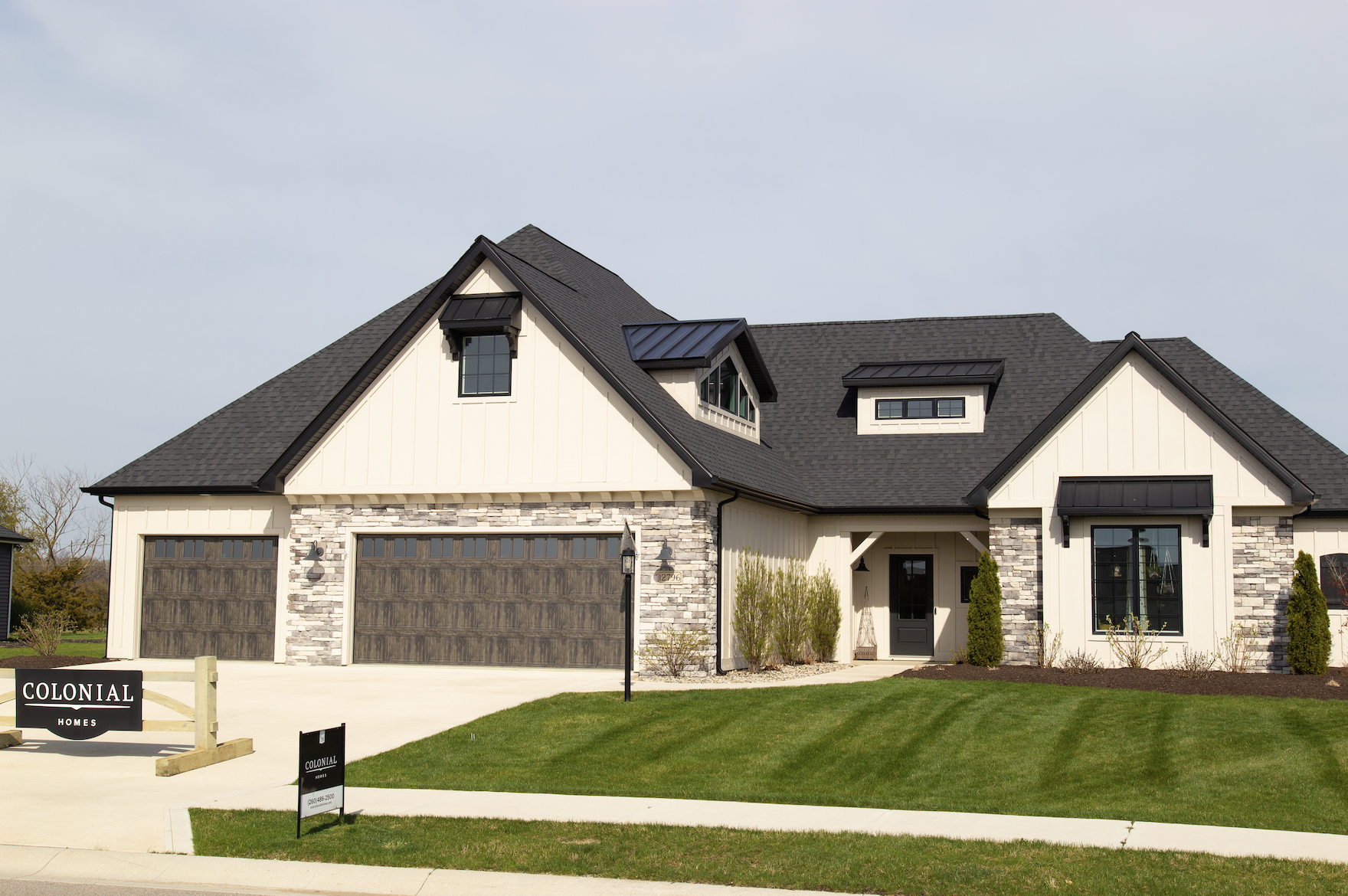 Nestled just off Union Chapel Road in Fort Wayne, our latest model home is a testament to our unwavering dedication to excellence. Every detail has been carefully considered and meticulously executed to offer an unparalleled living experience that surpasses your expectations.
At Colonial Homes, we go above and beyond to ensure unparalleled quality and longevity in our construction. Our team of skilled craftsmen utilize premium materials and employ cutting-edge building techniques, ensuring that every home we create is built to withstand the test of time. When you choose Colonial Homes, you are investing in a builder that combines beauty and durability to provide you with peace of mind for years to come.
Our newest model home is located at 12796 Passerine Blvd. in Fort Wayne. Our friendly and knowledgeable team will be delighted to guide you through the home, answer your questions, and provide insights into our commitment to crafting exceptional homes. Experience the unmatched elegance, superior craftsmanship, and boundless potential that await you.
At Colonial Homes, we don't just build houses—we create legacies that last for generations.