Let There Be Light
Maximizing Natural Light in Your Custom-Built Home
One of the many advantages of designing your own custom home is the ability to address its orientation and optimize your home's natural light. Natural light is a crucial element in any modern home; it enhances the comfort and beauty of your living spaces and provides many additional benefits.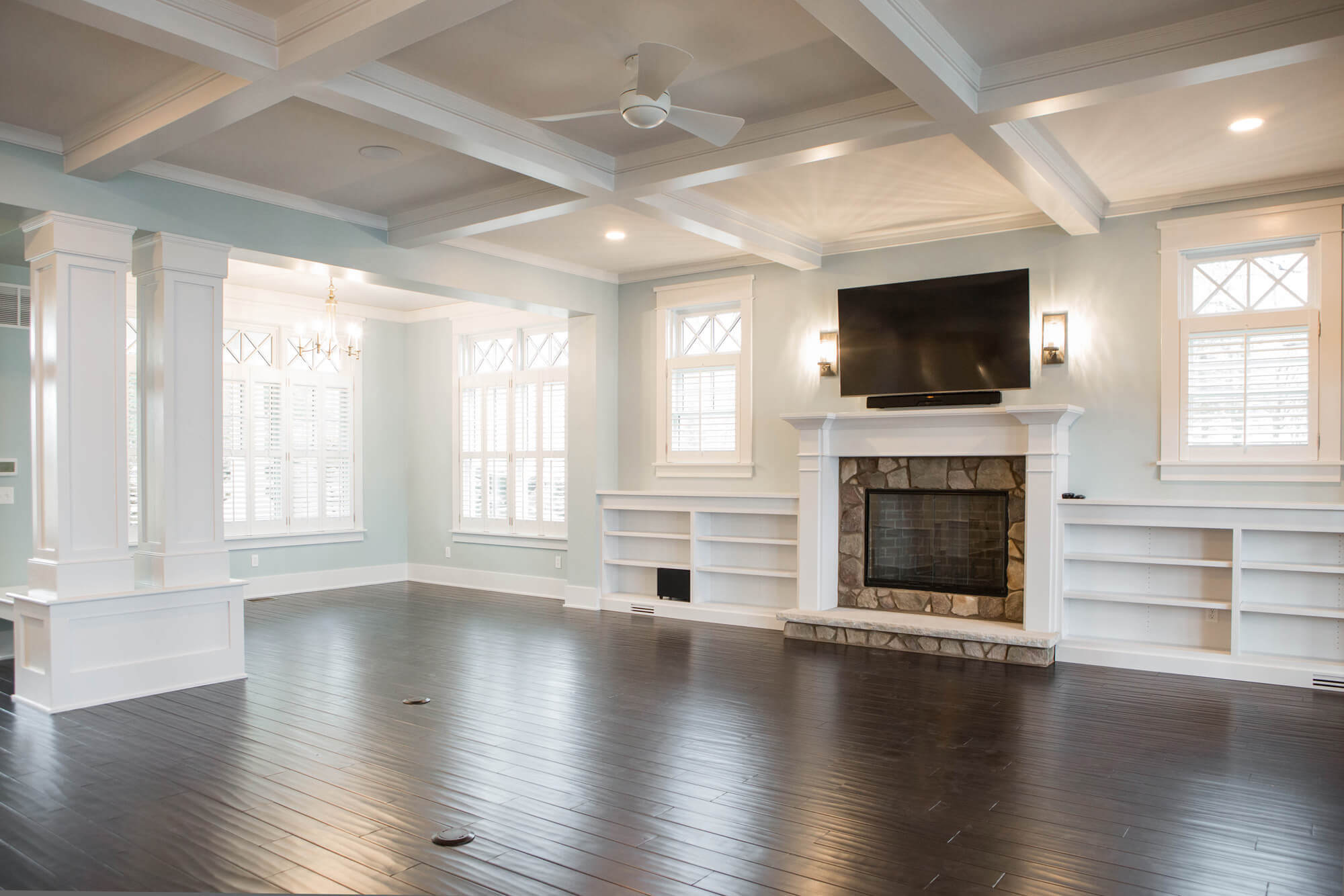 Benefits of Natural Light
Improved sleep and work performance – Natural light helps to regulate human circadian rhythms, improving sleep and increasing productivity.

Energy Savings – Fifteen percent of all electricity generated in the US goes towards lighting, according to the US Department of Energy. The builders at Colonial Homes know how to orient and design your home to take advantage of the sun and save on energy costs. We consider the sun's location during different seasons to strategically take advantage of direct and indirect light throughout the year.
Ways to Increase Natural Light
Interior paint – One of the easiest ways to increase the natural light in your spaces is with your interior wall colors. The lighter a color is, the more light will be reflected around the room. Few people like pure white, but choosing a tone in a lighter shade will improve your lighting. Be sure to paint your ceilings a bright flat white to reflect the maximum natural light.

North-facing windows – Consider a wall of windows on the north side of your home to enjoy the benefits of indirect sunlight year-round.

Reflective surfaces – The use of reflective surfaces like glass tiles, chandeliers, mirrors, or even high-gloss paint can help reflect light and brighten your spaces.
The award-winning design experts of Colonial Homes strive to combine your lifestyle with stunning, refined design. Let us help you create the home of your dreams.