Delagrange Builders' Enduring Legacy
It all began a hundred years ago in 1922 when David and Maggie Delagrange moved their family into a working farmstead in the small town of Woodburn, Indiana. While raising six children, David remodeled and renovated their country home. While David originally started as a farmer, construction and renovation became his full-time occupation after returning home after serving in the Army.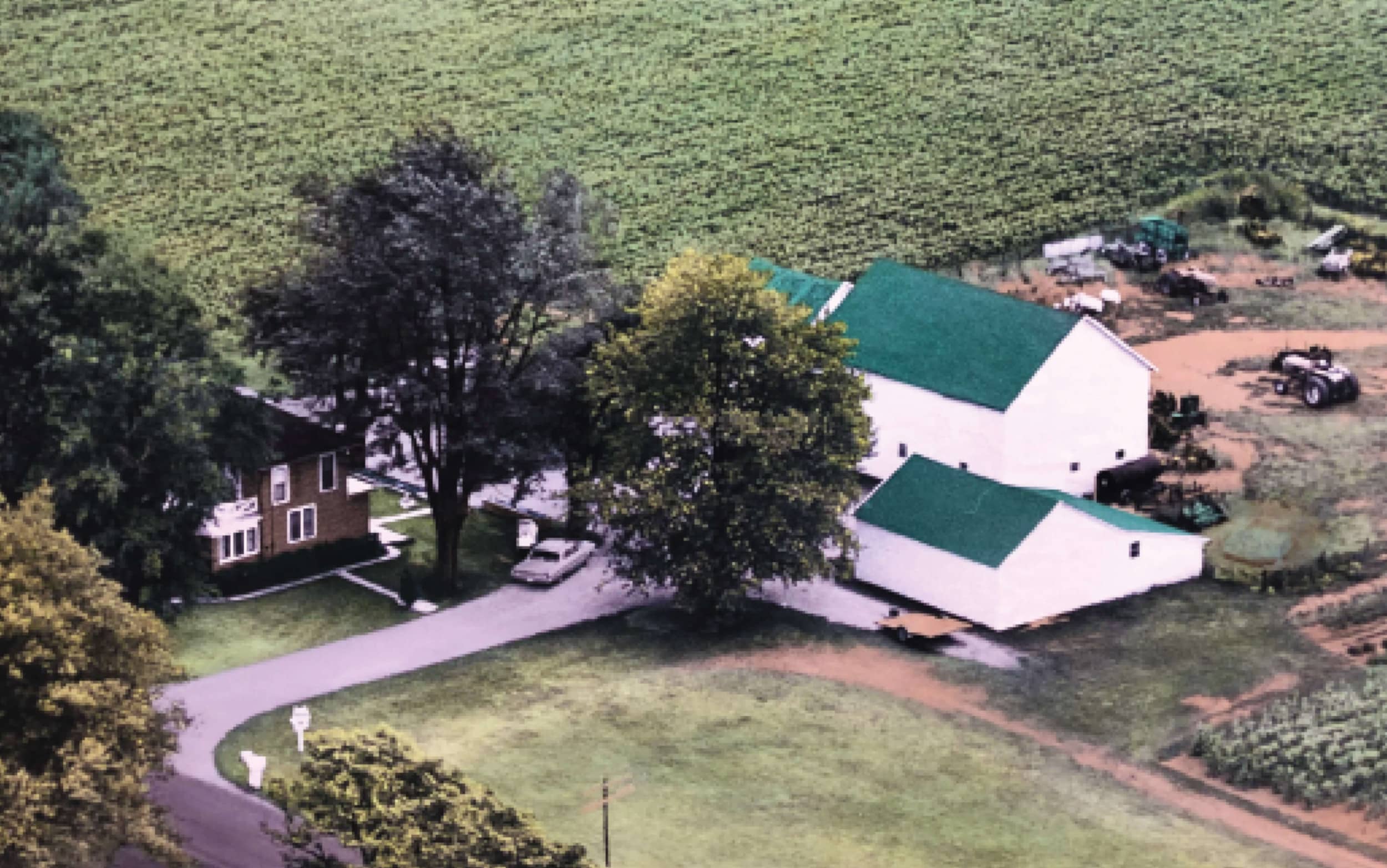 Darling Rd. Farmstead 1967
When David and Maggie's eldest son Menno was old enough, he began overseeing the farming operations. His brothers, Amos, Delbert, and Louis, joined their father in the homebuilding trade during the 1960s and 1970s. The younger sisters were also active in the homebuilding trade. Iona and (Lewis Miller) were in the excavating business, while Margueriete and (Elmer Yoder) partnered with Delbert to build homes.
The Delegrange nephews learned the business firsthand under the watchful eye of their uncles through the 1960s and 70s, and the third generation of home builders soon emerged with Larry, Herb, and Roger, who learned the business from the ground up. For the Delagranges, the building trade came naturally.
Don, the second eldest, worked on crews while attending college and later became a lead pastor of a local church, Central Ministries. The only sister, Diana, began at a cabinet shop and later joined a new construction business with her mother and sister-in-law. Terry, the second youngest, also worked in development, building, and golf course maintenance. The youngest brother, Max, followed in his father's footsteps, moving into the farmstead, managing the farming enterprise, and continuing the Pioneer Seed business.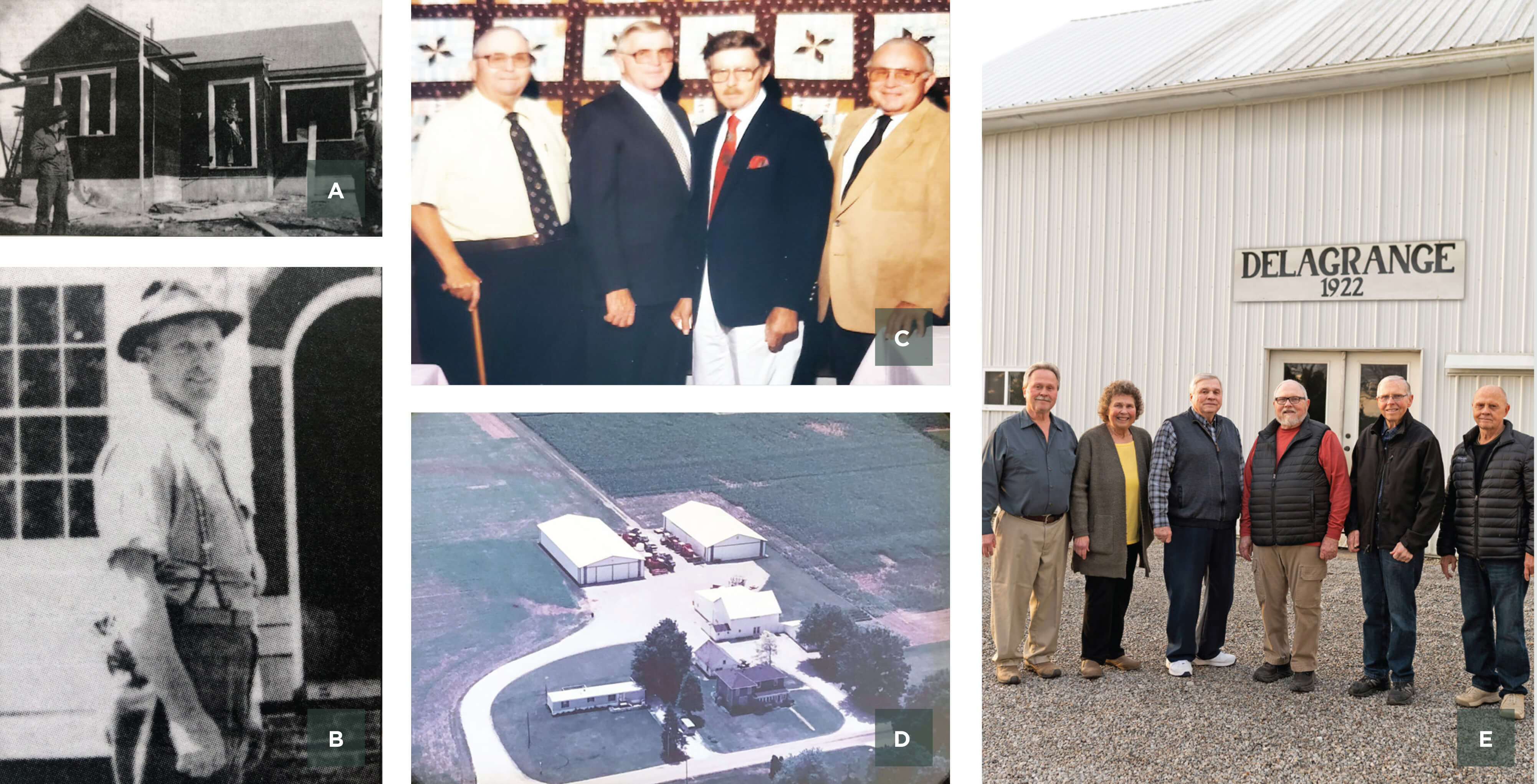 (A) Crew working on Bass Road home in early 1950s (B) David Delagrange | (C) 2nd Generation Delagrange brothers: Menno, Louis, Delbert, Amos (A.D.) (D) Darling Rd. Farmstead 2005 | (E) 3rd Generation (Left to Right): Menno and Leah Delagrange Family: Max, Diana (Heck), Roger, Herb, Don, Larry
Although much has changed through the years, today, numerous building companies in the greater Fort Wayne area stem from David Delagrange and his start in construction 100 years ago.
The Delagrange family has faced our share of challenges through the years, but faith and family have created an enduring legacy. The fourth generation of Delagranges is now operating in the Fort Wayne area, and the fifth generation is active in the industry. Each generation has built on the foundation of the one before with a passion for fine craftsmanship and excellence. Our actions and choices of today can unknowingly impact the next several generations, creating a foundation for the future.
Unless the Lord builds the house, the builders labor in vain. - Psalm 127:1