Crafting Timeless Luxury
In Northeast Indiana, Colonial Homes has earned a reputation as a premier homebuilder dedicated to creating luxury family estates that exude timeless elegance and old-world charm. With an unwavering commitment to quality craftsmanship, we have set ourselves apart by crafting exquisite residences that stand the test of time.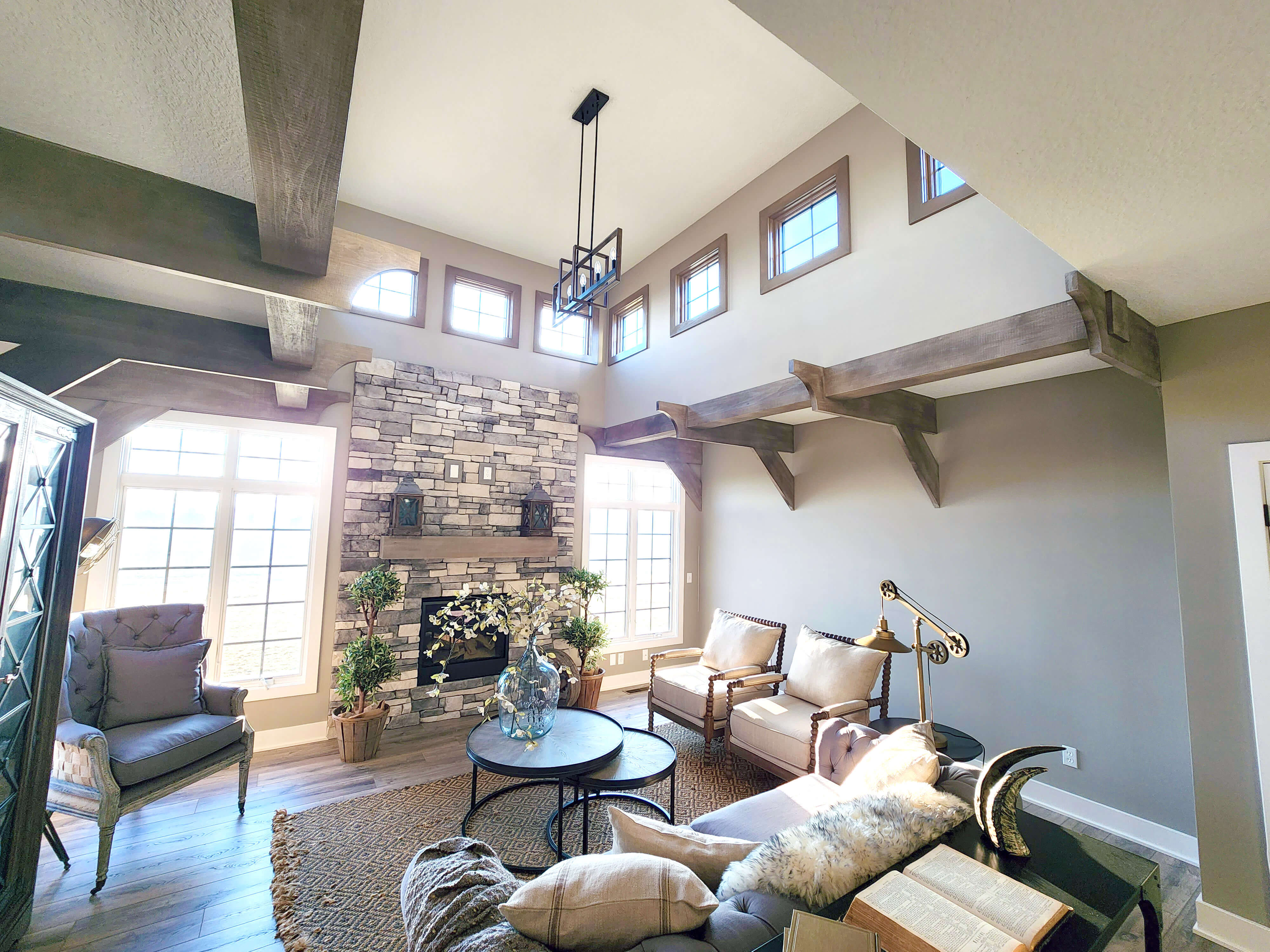 Colonial Homes' approach to luxury dwelling revolves around marrying the essence of classical architectural styles with modern functionality. Drawing inspiration from high-end old-world designs, our homes exude sophistication, opulence, and a sense of grandeur. Each dwelling is meticulously planned and constructed to cater to the unique needs and preferences of the homeowners while preserving the essence of tradition.
Our Commitment
Our commitment to quality goes beyond aesthetics. Colonial Homes uses the finest materials from reputable suppliers, ensuring durability and sustainability for generations to come. Attention to detail is a hallmark of our work, with skilled artisans and craftsmen bringing every intricate design element to life.
A defining aspect of Colonial Homes' success lies in our personalized approach to each project. We collaborate closely with our clients, understand their visions and aspirations, and then transform those dreams into tangible, breathtaking realities. The result is a luxurious, warm and inviting home where families can create cherished memories.
Colonial Homes is a beacon of elegance and luxury, crafting family estates that harmoniously blend traditional charm with modern comfort. Our commitment to building homes that stand the test of time ensures that each residence becomes a treasured legacy for generations to come.