Building Your Custom Lake Home
Building a lake home is a dream for many. Colonial Homes creates homes that dazzle the senses, whether a summer getaway or a year-round lake house. Our ability to blend design elements in your custom lake home with the beauty of its surroundings helps to emphasize the poetic relationship between architecture and nature.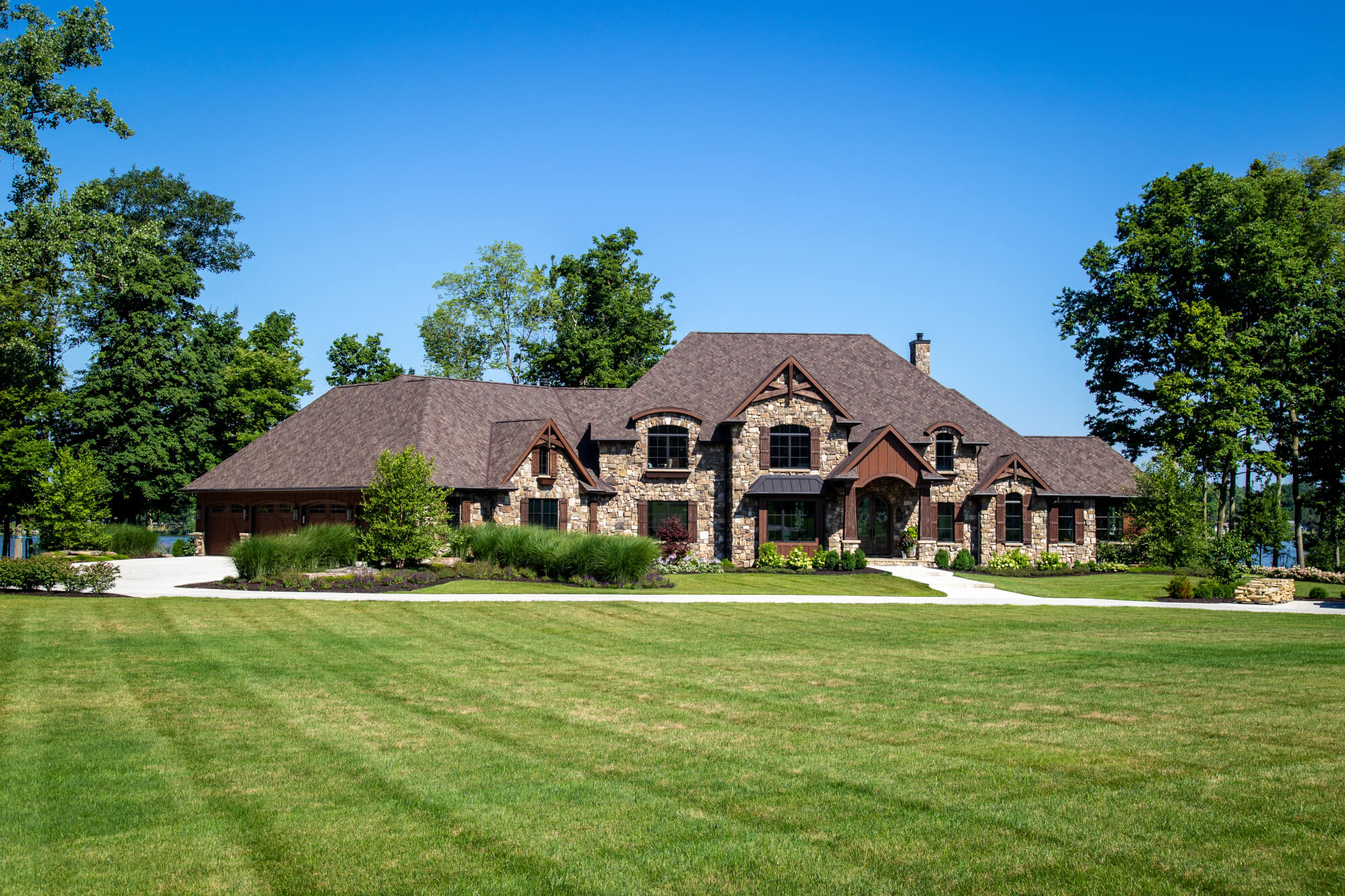 Northeastern Indiana is dappled with exquisite lakes and is a premier destination for anyone wanting to live in the beauty of nature. Colonial Homes has the extensive experience and expertise to perfectly situate your home on your lake property to take advantage of every view and ray of sunlight. If you've been struggling to select a builder for your lake property, we can educate and guide you through the numerous steps it takes to build a custom waterfront home.
Colonial Homes can offer valuable guidance on every question you might have about building on your property, from zoning restrictions, seasonal water levels, and special permits, to construction costs, homesite selection, and landscape erosion management. We offer the care and consideration needed to ensure the building process will be as smooth as possible. Our state-of-the-art design and construction help reduce your long-term ownership and maintenance costs.
If you're ready to start planning your dream lake home, Colonial Homes is the right builder!
We pride ourselves in our client relationships and look forward to building your ideal lake home and a lifelong partnership with you!